I brought the bike back in feb from a mate's cousin , sold to me as running like a dream apart from the carb. The lad admitted he did not know alot about bike but they are pretty simple, but not carb's. i payed £150 with a box full of parts, from another bike . on the sunday i dropped the oil and was going to sort the carb. 1st problem rings gone oil all over me and in my boots. lol own fault rule no 1 start it up before you buy it,but as it was from someone i knew i trusted him.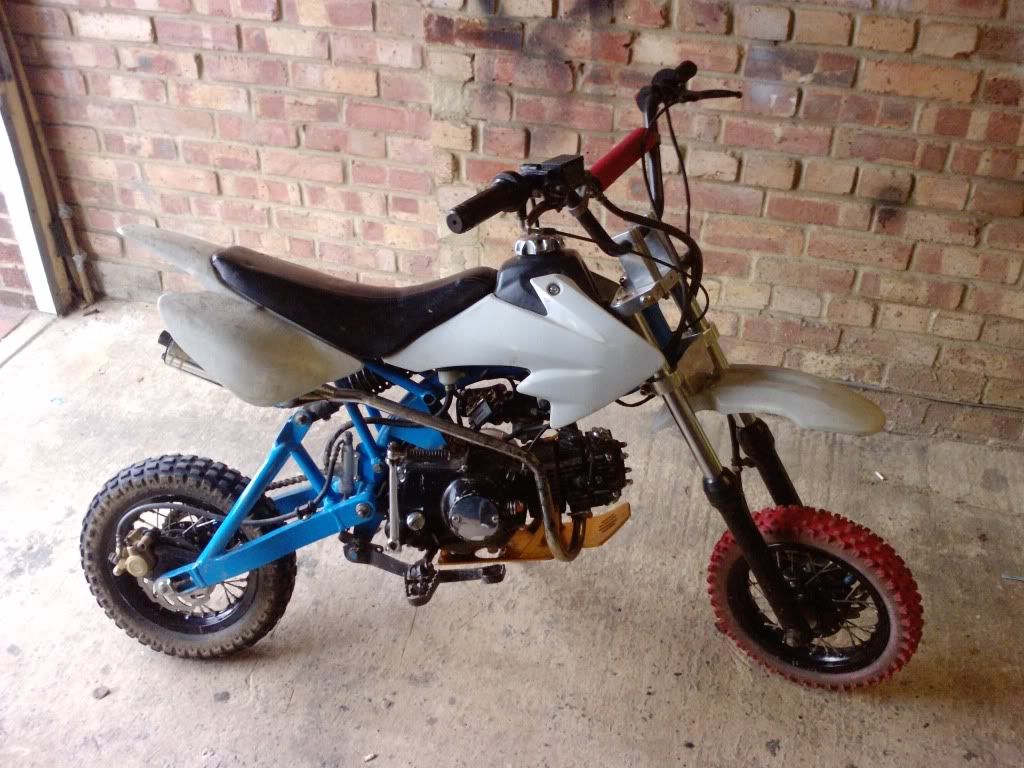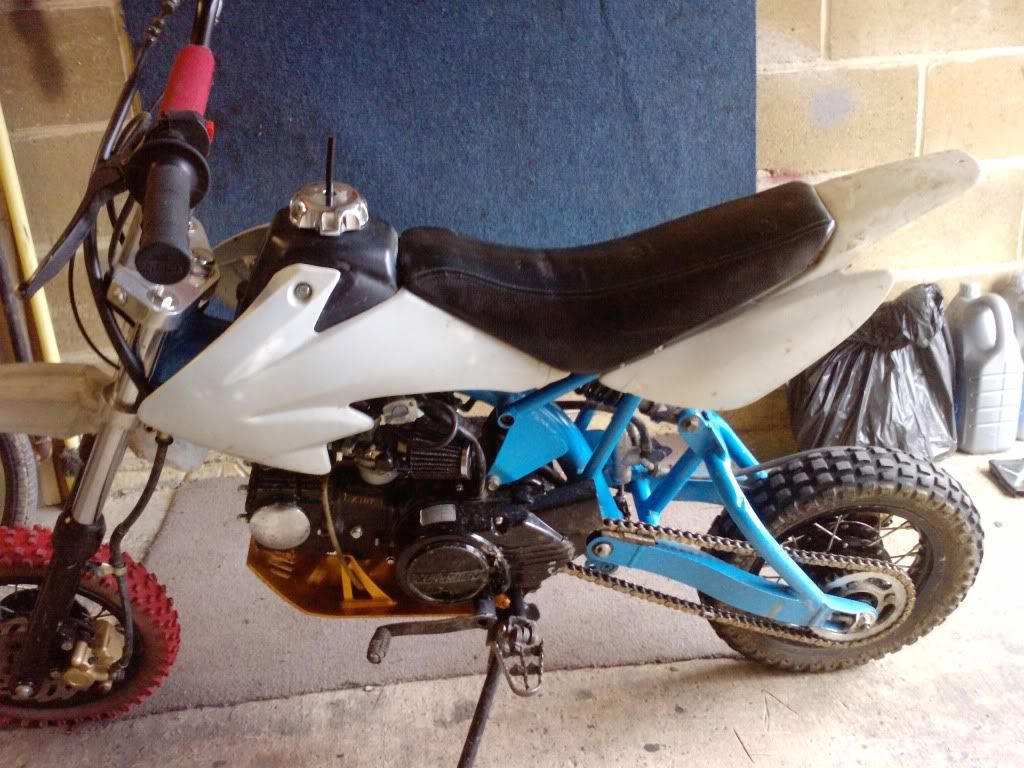 Got a piston kit as did not know the age of engine or any service life, pulled apart to find a black piston and bent exhaust valve. At this point i rang him up told him, he popped down and the look on his face said it all. he said he can take it back or if i fix it he will pay for the parts. so i thought right the project time.
i billed him for what it would have cost to fix and we went half up on the new head.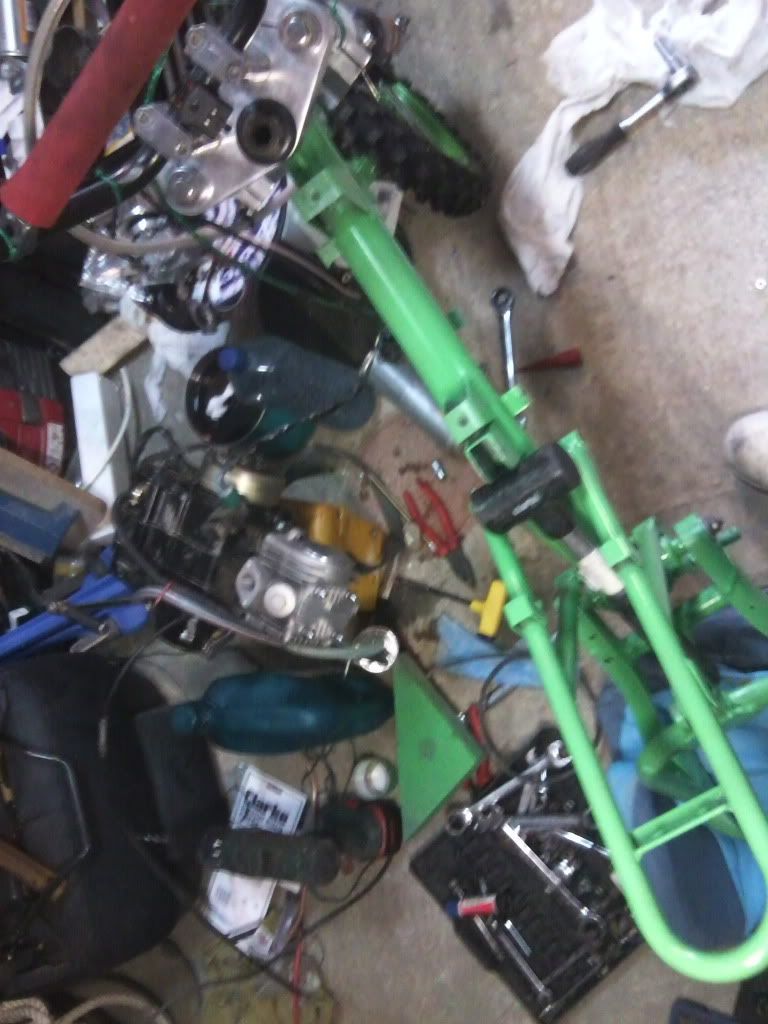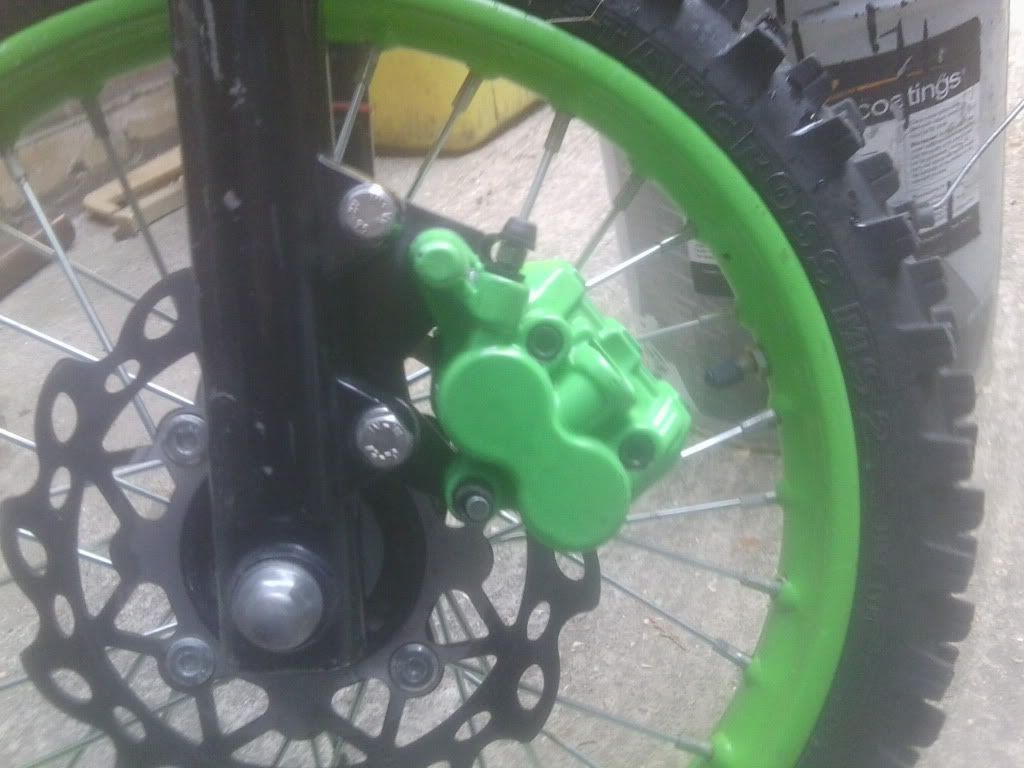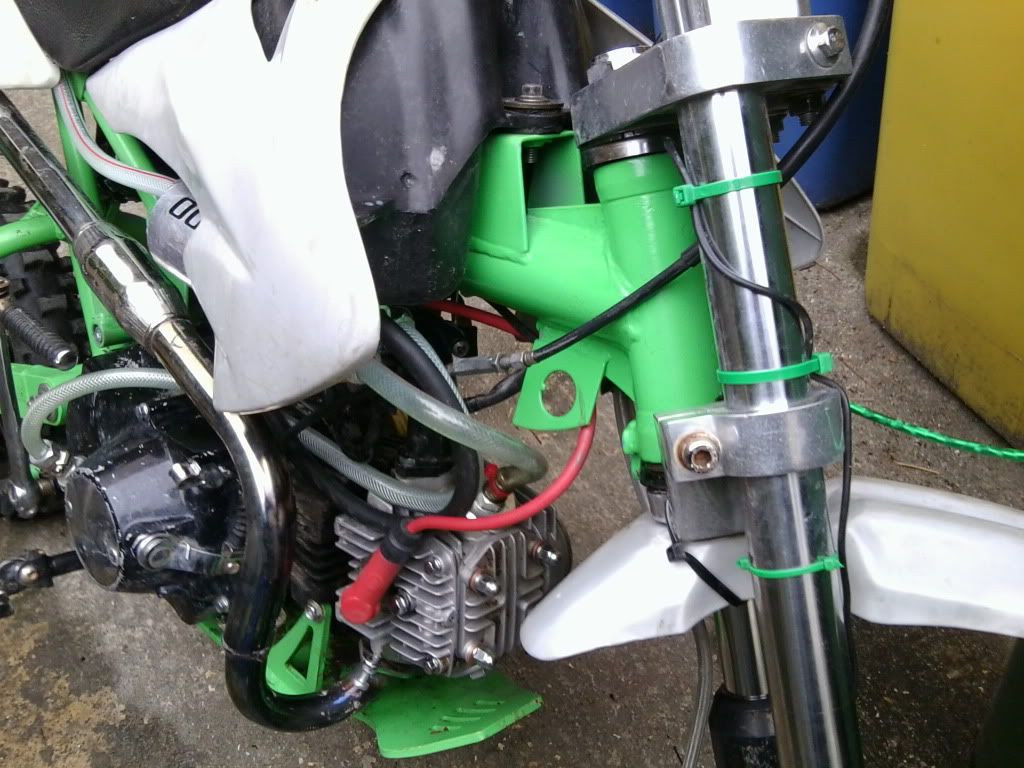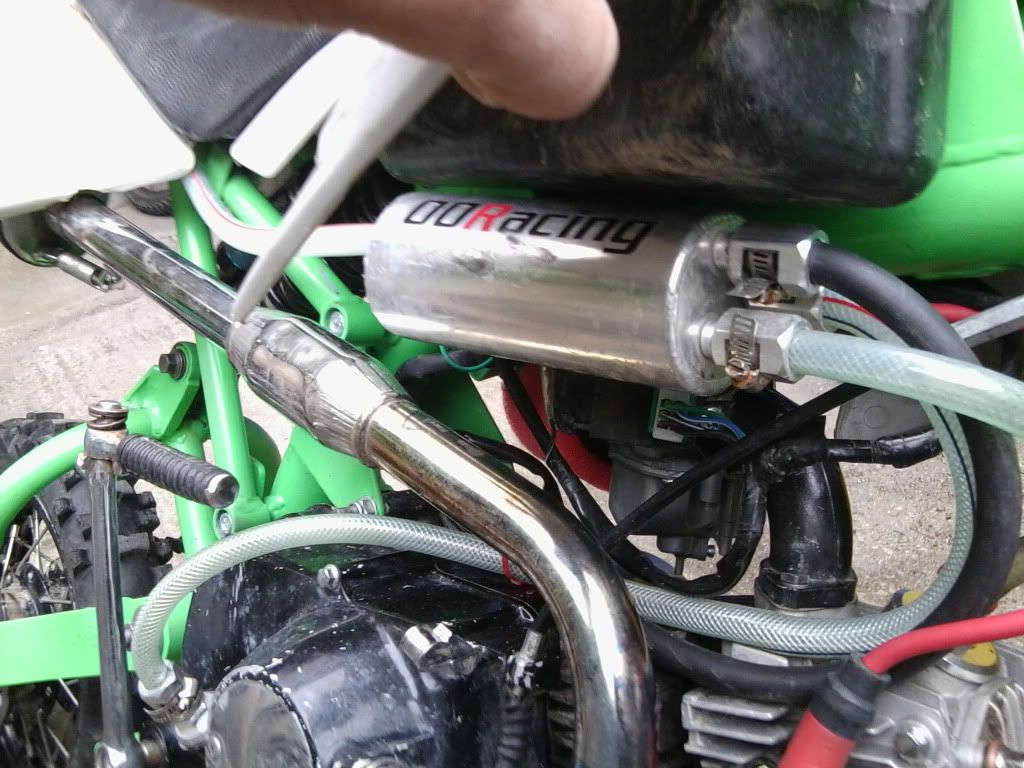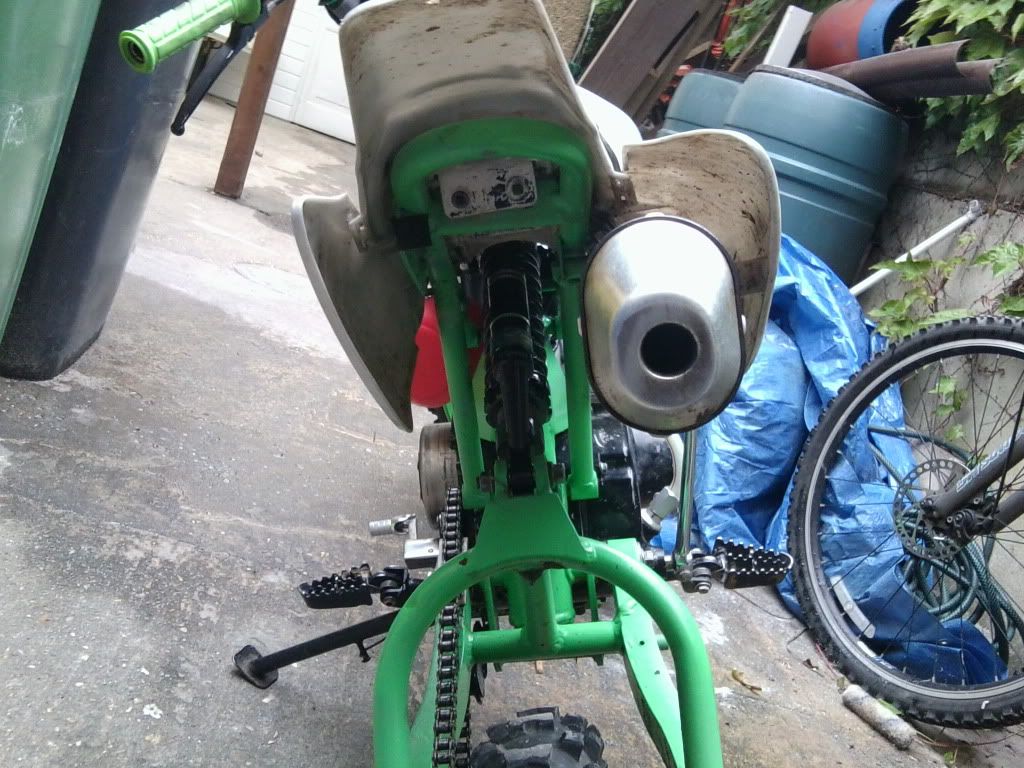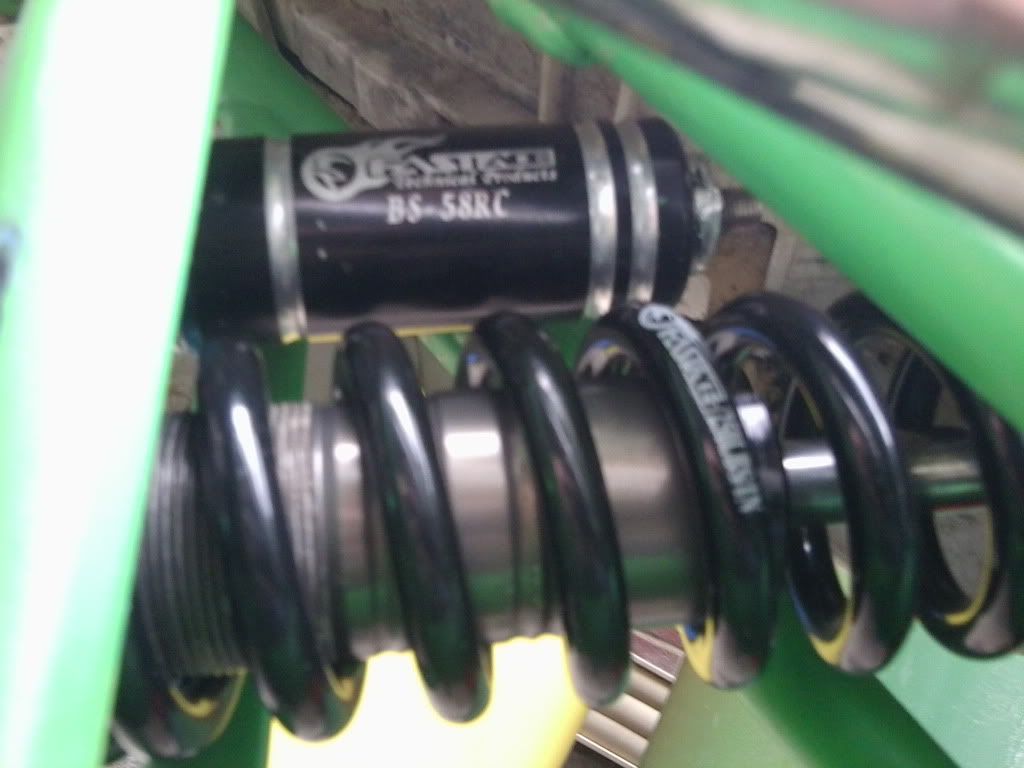 i got the engine running with new head and cleaned out carb, so while frame was dryng i ordered my go-faster bits and pulled the head of and ported and polished it and fitted stiffer springs. i have no pic of this till i pull it apart again due to camera.ported the intake manifold and outlet of VM carb, built the frame back up with new shock and DIY serviced forks. it was running 14/10 setup which was funny. there was a brand new 10" starcross in the box a bits and wanted to save some money
I did not do any real cosmetics just wanted to get the engine and roller to finally work together. it took a few outings to get it perfect, but i was happy with it.rode it around of two months and I recently sold it to a mate, who will finish the looks off as he wants new seat, plastic etc, the bike been started properly since in my care and first few kicks if not first apart from forgetting fuel is off.
17th nov
Bike is back in the garage. ive just done a service and fitted a few bits for my mate. i will get some pics up over the weekend.